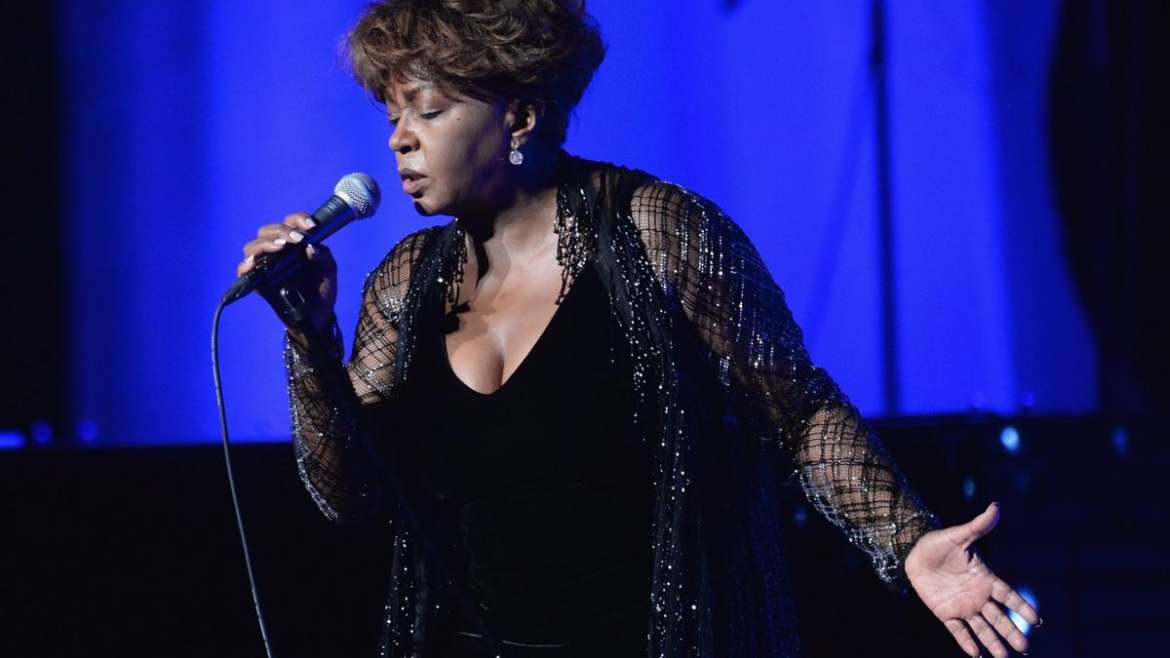 "The Songstress & TD"
THE CALL
I'm going to take my time and accurately tell this story. I want to be transparent and clear in my thoughts to give you some deep insight on a series of events that literally changed my musical life.
I am a proud alumnus of Florida State University in Tallahassee, FL. It was there that I pledged into the Iota Delta Chapter of Alpha Phi Alpha Fraternity, Inc. in Fall of 2008. I have a very close bond between my frat brothers, especially my line brothers who also crossed into the fraternity with me. To celebrate 10 years of brotherhood and service, we all decided to go on a trip together and reminisce of the "good ole days."
The destination would be the Dominican Republic. I'm talking beautiful beaches, amazing food and a historic and revered culture. I had my heart set on a much-needed trip! After booking my airfare and Airbnb reservations, we had about two weeks before everyone was to meet up in the DR.
About to week before the trip, I received a phone call from Bamm Davis, a well accomplished musician who lived in Atlanta. I missed the call initially, but I called back after about 4 minutes. (food for thought: When musicians call, do your best to answer the first time around. You might be missing out on a gig!) So, he asked me a series of questions. "Are you in town next weekend, because I may have a gig for you?" Like I told y'all before, I already booked my ticket to GO. I told him I would be out of the country  on a vacation. He then proceeded to tell me that he's looking for a sax player to cover 3 shows at The Fox Theater in Atlanta, GA with 8-time Grammy Award-winning artist Anita Baker. I couldn't believe what I was hearing. I asked him to give me 10 minutes then I would call back. So, I immediately told my brothers I wouldn't be making the trip (lol). They understood and called Bamm back with the news that I was available. Yes, it was only 3 shows initially, but success comes when opportunity meets preparation. And the opportunity knocked right on my door. My advice to you is stay ready so you don't have to get ready, and possibly miss what God has for you.
MY FIRST SHOW AT THE FOX
My instructions were simple. Listen to "The Best of Anita Baker" and have the songs prepared to perfection. Simple enough right? I was more than familiar with her repertoire of music. On Saturdays, Anita Baker (AB), along with the O-Jays, Luther Vandross, Chaka Khan, EWF, and Stevie Wonder was our clean up music around the house! My parents loved the classics, so by nature I grew up to be an old soul at a young age. Me actually learning "Same Ole Love" and Caught Up in the Rapture" to perform with Anita Baker was both nerve racking and an opportunity that I fully embraced.
The date and time were set. We were to play in ATL on Mother's Day Weekend at the Fox. Not to mention that this was my first show performing with AB, but everyone ATL that I knew was going to see me!
After arriving to the Fox, I got a chance to meet the band, tour manager, and amazing BGV's (background vocalists). Everyone was so nice and welcome. But there was a big problem. Everyone had their designated spots behind a wall where they would be performing, and I saw no room for me. I'm like, "did they forget I would be playing??" I asked the music director where I would be performing, and he pointed just past the center of the stage. I was confused. I saw Anita's mic, but I just saw empty space just past that. He was like, "that's going to be your area to operate!". "Don't be nervous Trey, just be you. You got the call for a reason." If you've ever seen me perform, I cannot keep still. I love to move around, dance and feel the energy of the music. Because of me being true to I am and my distinct musicianship, there was a tailor-made job that was waiting on me.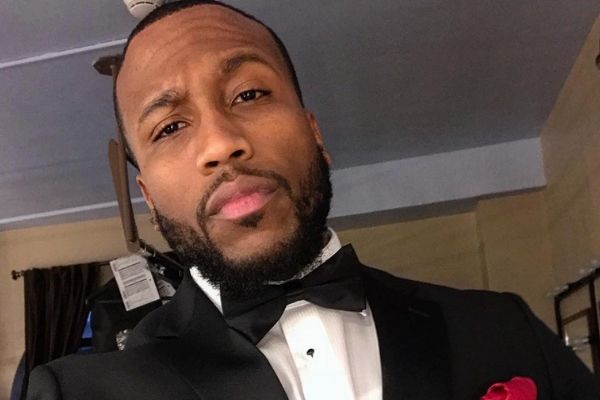 I want to encourage and remind you that you are your biggest competition. Use the gifts that you were given to the best of your abilities and dominate your industry! Be fearless in your approach to be a more advanced YOU. To make a long story short, those 3 shows turned into a 2-year tour. Once which allowed me to see the world and meet some amazing people during the process.
Life on the Road
The frequent hotel, airport runs, and early lobby calls can take a toll on your body, but I enjoyed every moment of it. I've heard horror stories about other musical camps talking about their touring experience, but AB's experience was one of joy and genuine good feels. I learned a lot about union representation, per diem, and mainly the do's and don'ts of how to carry yourself on the road that will set you up for future success down the line.
I forget which city it was in, but as AB called my name after a solo, the crowd gave a huge uproar. She then said on the mic, "Trey you might have some fans out there!" We all got a kick out of that. She always pushed me to be an artist as she mentioned many times "you don't need to be playing behind me." At her farewell/sellout shows, she gave me a platform to sell my merchandise and personally endorsed me on her Twitter. I'm grateful.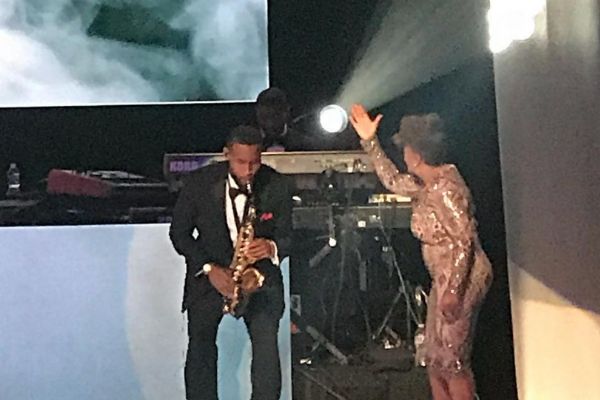 ENDORSEMENTS
Being on a major tour afforded me the chance to connect with some amazing companies that I am now endorsed with. Dante Neckstraps, MARCA Reeds, and Silverstein Ligatures  have been amazing to me and I'm grateful for our working relationship. I want to do a separate blog later about the how to's for endorsements that might help position your branding differently and make you more marketable to companies that you may be interested in.