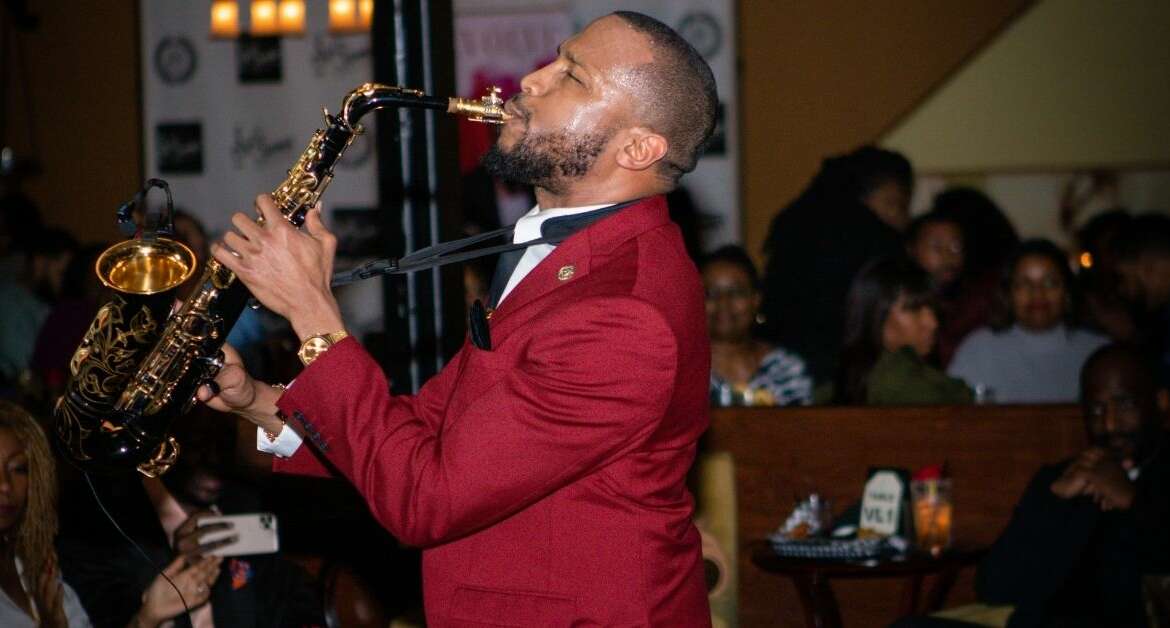 Wedding Entertainment Guide For Your Day
Choosing your wedding entertainment can be a hard task, but I'm here to take some of the stress away.
Imagine going to a live concert and all of the music was muted. Or imagine going to a movie theater but there was no sound.
Imagine paying money for a plumber to come and fix your toilet but instead, you get a history teacher. Now we're going to shift directions.
There is a distinct correlation between the right person and the right job. No?
People may not remember what the cake tastes like or the flower colors, but they will remember the fun they had…or didn't have! When it comes to wedding entertainment and music at your wedding ceremony, cocktail hour, or reception, you have to make sure that the right people are called for the right job. So, in essence, I want to give you some tips that will save you time, money, and effort to ensure that the musical entertainment for your special event is seamless and will create lifelong memories that you will tell your grandkids about!
Wedding Entertainment Options:
So, I like to look at the wedding day in 3 phases:
1 – Prelude/Wedding Ceremony
2 – Cocktail Hour
3 – Reception (Dinner and Party Time 🎉 💃🏽)
Prelude/Wedding Ceremony Wedding Entertainment
Now, this is the first glance that your guests will see/feel/smell when they arrive for the BIG DAY. Of course, it's the ambiance, flowers, décor, and all of that. But what are they hearing?? You don't want there to be awkward silence and everyone looking around at each other. Make sure a nice playlist is in the background to help create that inviting atmosphere for the guests. Side note, a little "All of Me" by John Legend of "Rendezvous" by Trey Daniels never goes wrong!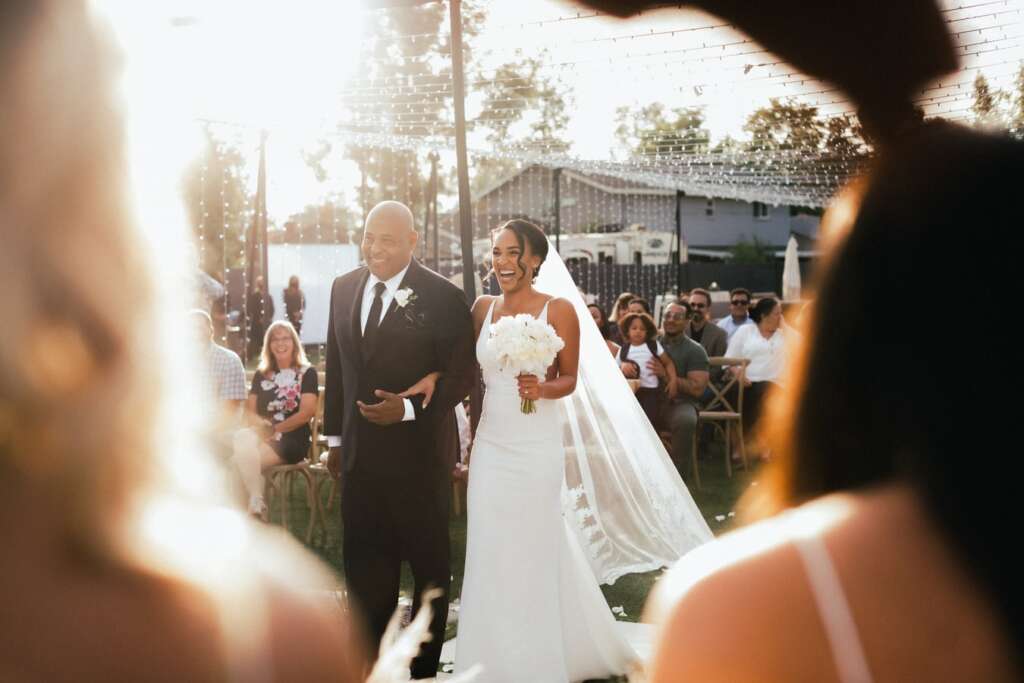 Cocktail Hour Wedding Entertainment
Ok. The ceremony is over, and the I-dos have been said. It's time to party! Not too much because we've got a long night to go!! Let's play a little mid-to-moderate tempo music that's upbeat and a few people might be dancing because of it! For wedding entertainment, some wedding parties will have either live musicians or a DJ here, but generally, a small 2–3-piece live band that's ducked in a corner somewhere and people can hear the music amongst the conversation and drinks. The time period of this event is only 45-60 minutes, so make it count! You don't want to hire entertainment that is dry and boring, and now it's a drag to get people to come into the reception area where the ultimate party will start! Don't overlook the importance of having a great musical experience for the cocktail hour/party!
Reception Wedding Entertainment (Dinner and/or Party Time 🎉 💃🏽)
Everyone is now seated and the DJ echoes over the speakers, "NOW LET'S INTRODUCE AGAIN THE NEWLYWEDS!!" From that point on, your music HAS TO be on point! From the Special Dances (First Dance, Parents Dance, In-laws Dance, etc.) to the dinner portion everything needs to flow. Here's something that a lot of people miss!! Make sure the DJ/audio company you're using has the right equipment for the job and the venue supports it! If you've got 350 people at the wedding and your DJ is only playing through a Bluetooth speaker, you will be at the center of every joke for the next 25 years. If you're using a live band, make sure you have sufficient audio needs met as well!! This is so important so don't overlook it. The last part of the reception is……. you guessed it. PARTY TIME. The music has to get everyone to the dance floor so you can line dance, do the Wobble, or do anything else your family and friends love to do. If you have certain songs that you want your live band or DJ to play, make sure to give them months ahead of time so there are no last-minute shenanigans! Remember, this day can't be repeated so all musical moments need to be accurately calculated and captured.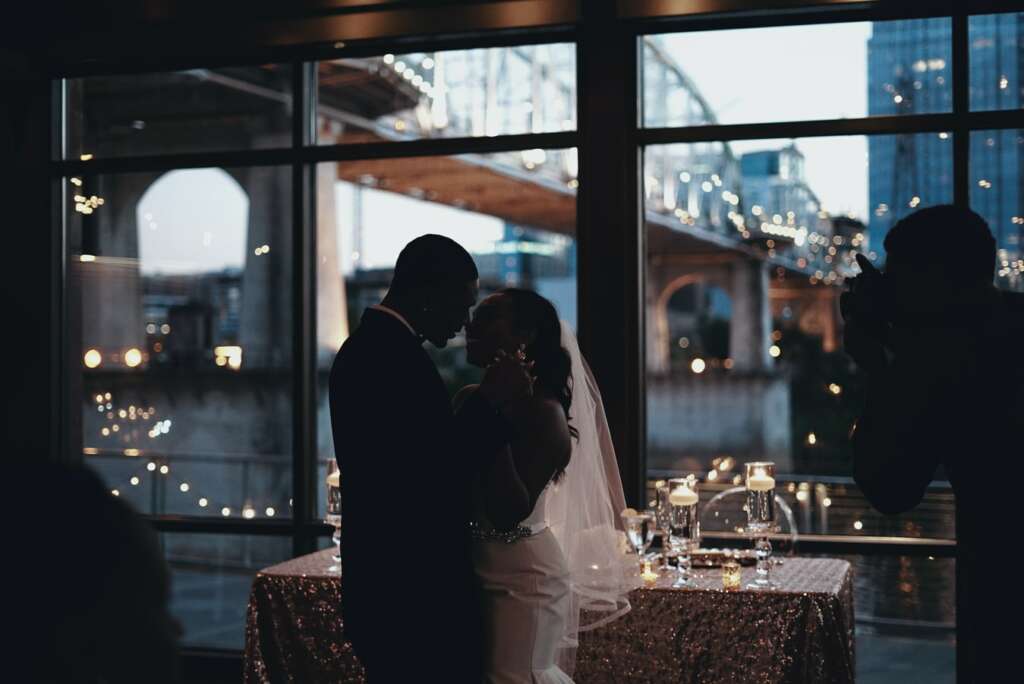 If you follow this guide, you'll have a successful, non-stressful way to have great wedding entertainment on your big day. I hope this helps and answers some questions that you might have had. Take it from a professional musician, good music is essential to the soul! Peace!
Food For Thought
This goes for the DJ also!! Don't hire your Uncle Earl just because he has free audio equipment and you're trying to cut costs! Lol. You need to make sure the DJ can rock the crowd and play the appropriate music that you and your guests will enjoy! If they only have a Pandora channel that they are playing from, just know that you are in trouble!
If you're hiring a Saxophonist or instrumentalist, they should know all of their music and come prepared. Their #1 priority is client satisfaction so make sure you're hiring the right person for wedding entertainment!